Fujifim FinePix X100 - firmware 1.0 samples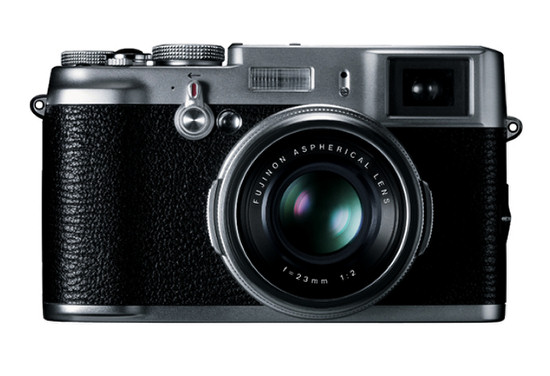 Fujifilm FinePix X100 is another camera, which was dedicated to some of the workshops held on the occasion of the Spring School of Photography by Fujifilm. We can present the gallery of sample photos taken with this compact camera. The camera was loaded with the final firmware version numbered 1.0.
Traditionally, all photographs were taken with minimal level of sharpening and a lowest available value of noise reduction.

Sample shots
Camera:

Fuji X100


Parameters:

23 mm, f/5.0, exp. 1/240 sek., ISO 200


File:

JPEG, 4288 x 2848 pix, 4.53 MB

Camera:

Fuji X100


Parameters:

23 mm, f/6.4, exp. 1/400 sek., ISO 200


File:

JPEG, 4288 x 2848 pix, 3.75 MB

Camera:

Fuji X100


Parameters:

23 mm, f/7.1, exp. 1/480 sek., ISO 200


File:

JPEG, 4288 x 2848 pix, 3.93 MB

Camera:

Fuji X100


Parameters:

23 mm, f/8.0, exp. 1/3000 sek., ISO 1600


File:

JPEG, 4288 x 2848 pix, 4.74 MB

Camera:

Fuji X100


Parameters:

23 mm, f/4.5, exp. 1/250 sek., ISO 200


File:

JPEG, 4288 x 2848 pix, 4.06 MB

Camera:

Fuji X100


Parameters:

23 mm, f/4.5, exp. 1/320 sek., ISO 200


File:

JPEG, 4288 x 2848 pix, 3.63 MB

Camera:

Fuji X100


Parameters:

23 mm, f/5.6, exp. 1/420 sek., ISO 200


File:

JPEG, 4288 x 2848 pix, 4.19 MB

Camera:

Fuji X100


Parameters:

23 mm, f/7.1, exp. 1/280 sek., ISO 200


File:

JPEG, 4288 x 2848 pix, 3.96 MB

Camera:

Fuji X100


Parameters:

23 mm, f/8.0, exp. 1/350 sek., ISO 200


File:

JPEG, 4288 x 2848 pix, 4.53 MB

Camera:

Fuji X100


Parameters:

23 mm, f/5.6, exp. 1/350 sek., ISO 200


File:

JPEG, 4288 x 2848 pix, 3.68 MB

Camera:

Fuji X100


Parameters:

23 mm, f/8.0, exp. 1/550 sek., ISO 640


File:

JPEG, 4288 x 2848 pix, 3.82 MB

Camera:

Fuji X100


Parameters:

23 mm, f/6.4, exp. 1/340 sek., ISO 200


File:

JPEG, 4288 x 2848 pix, 4.36 MB

Camera:

Fuji X100


Parameters:

23 mm, f/9.0, exp. 1/500 sek., ISO 200


File:

JPEG, 4288 x 2848 pix, 4.42 MB

Camera:

Fuji X100


Parameters:

23 mm, f/8.0, exp. 1/450 sek., ISO 200


File:

JPEG, 4288 x 2848 pix, 3.77 MB

Camera:

Fuji X100


Parameters:

23 mm, f/5.0, exp. 1/280 sek., ISO 800


File:

JPEG, 4288 x 2848 pix, 4.89 MB

Camera:

Fuji X100


Parameters:

23 mm, f/6.4, exp. 1/450 sek., ISO 1600


File:

JPEG, 4288 x 2848 pix, 4.89 MB

Camera:

Fuji X100


Parameters:

23 mm, f/2.0, exp. 1/60 sek., ISO 200


File:

JPEG, 4288 x 2848 pix, 4.12 MB

Camera:

Fuji X100


Parameters:

23 mm, f/5.6, exp. 1/350 sek., ISO 1600


File:

JPEG, 4288 x 2848 pix, 4.58 MB

Camera:

Fuji X100


Parameters:

23 mm, f/2.8, exp. 1/1300 sek., ISO 800


File:

JPEG, 4288 x 2848 pix, 4.37 MB

Camera:

Fuji X100


Parameters:

23 mm, f/5.6, exp. 1/70 sek., ISO 200


File:

JPEG, 4288 x 2848 pix, 3.98 MB

Camera:

Fuji X100


Parameters:

23 mm, f/5.6, exp. 1/140 sek., ISO 400


File:

JPEG, 4288 x 2848 pix, 4.07 MB

Camera:

Fuji X100


Parameters:

23 mm, f/5.6, exp. 1/550 sek., ISO 1600


File:

JPEG, 4288 x 2848 pix, 4.56 MB

Camera:

Fuji X100


Parameters:

23 mm, f/5.6, exp. 1/950 sek., ISO 3200


File:

JPEG, 4288 x 2848 pix, 4.72 MB

Camera:

Fuji X100


Parameters:

23 mm, f/5.6, exp. 1/2000 sek., ISO 6400


File:

JPEG, 4288 x 2848 pix, 5.13 MB