Sigma 85 mm f/1.4 EX DG HSM - sample images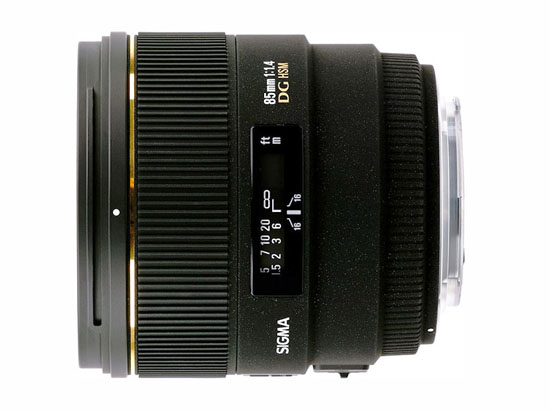 We invite you to look at sample photos taken by the Sigma 85mm f/1.4 EX DG HSM lens mounted to the Canon EOS 1D Mk IV camera. As usual we used JPEG files straight from the camera with the lowest available level of sharpening, the lowest compression, and noise reduction off.
At the same time please be patient with the full test. Since the lenses like the AF-S Nikkor 85 mm f/1.4G, Samyang 85mm f/1.4 Aspherical IF or Falcon 85 mm f/1.4 Aspherical IF were tested on full frame Nikon D3x camera, to provide the best opportunity for comparison, our test will wait until Sigma provides the version of the lens for Nikon mount. This is to happen within the next month.

Sample images
Camera:

Canon 1D Mk IV


Parameters:

85 mm, f/4.0, exp. 1/400 sek., ISO 200


File:

JPEG, 4896 x 3264 pix, 6.96 MB

Camera:

Canon 1D Mk IV


Parameters:

85 mm, f/5.6, exp. 1/200 sek., ISO 200


File:

JPEG, 4896 x 3264 pix, 7.03 MB

Camera:

Canon 1D Mk IV


Parameters:

85 mm, f/8.0, exp. 1/200 sek., ISO 400


File:

JPEG, 4896 x 3264 pix, 7.41 MB

Camera:

Canon 1D Mk IV


Parameters:

85 mm, f/1.4, exp. 1/400 sek., ISO 200


File:

JPEG, 4896 x 3264 pix, 7.74 MB

Camera:

Canon 1D Mk IV


Parameters:

85 mm, f/2.0, exp. 1/200 sek., ISO 200


File:

JPEG, 4896 x 3264 pix, 7.84 MB

Camera:

Canon 1D Mk IV


Parameters:

85 mm, f/1.4, exp. 1/640 sek., ISO 200


File:

JPEG, 4896 x 3264 pix, 7.1 MB

Camera:

Canon 1D Mk IV


Parameters:

85 mm, f/2.8, exp. 1/250 sek., ISO 400


File:

JPEG, 4896 x 3264 pix, 7.54 MB

Camera:

Canon 1D Mk IV


Parameters:

85 mm, f/2.0, exp. 1/400 sek., ISO 200


File:

JPEG, 4896 x 3264 pix, 7.28 MB

Camera:

Canon 1D Mk IV


Parameters:

85 mm, f/5.6, exp. 1/250 sek., ISO 800


File:

JPEG, 4896 x 3264 pix, 9.97 MB

Camera:

Canon 1D Mk IV


Parameters:

85 mm, f/1.4, exp. 1/1000 sek., ISO 200


File:

JPEG, 4896 x 3264 pix, 7.7 MB

Camera:

Canon 1D Mk IV


Parameters:

85 mm, f/4.0, exp. 1/200 sek., ISO 200


File:

JPEG, 4896 x 3264 pix, 7.81 MB

Camera:

Canon 1D Mk IV


Parameters:

85 mm, f/1.4, exp. 1/800 sek., ISO 200


File:

JPEG, 4896 x 3264 pix, 7.12 MB

Camera:

Canon 1D Mk IV


Parameters:

85 mm, f/1.6, exp. 1/500 sek., ISO 200


File:

JPEG, 4896 x 3264 pix, 8.48 MB

Camera:

Canon 1D Mk IV


Parameters:

85 mm, f/2.8, exp. 1/320 sek., ISO 200


File:

JPEG, 4896 x 3264 pix, 8.13 MB

Camera:

Canon 1D Mk IV


Parameters:

85 mm, f/4.0, exp. 1/250 sek., ISO 400


File:

JPEG, 4896 x 3264 pix, 9.21 MB

Camera:

Canon 1D Mk IV


Parameters:

85 mm, f/2.0, exp. 1/1250 sek., ISO 400


File:

JPEG, 4896 x 3264 pix, 8.22 MB

Camera:

Canon 1D Mk IV


Parameters:

85 mm, f/1.4, exp. 1/2500 sek., ISO 400


File:

JPEG, 4896 x 3264 pix, 7.67 MB

Camera:

Canon 1D Mk IV


Parameters:

85 mm, f/2.5, exp. 1/640 sek., ISO 400


File:

JPEG, 4896 x 3264 pix, 7.59 MB