Canon PowerShot G1 X - sample images (outdoor shots)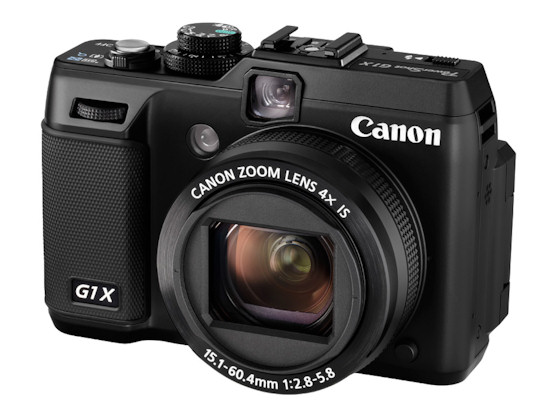 Today we would like to show You additional sample shots taken with the new Canon PowerShot G1 X compact camera. The samples are JPEG files with the lowest level of sharpening and the lowest level of compression. We also present two sample movies. Enjoy!
Sample movies
movie #1 – Full HD 1920×1080 pix, 24 fps, 26 s, 109.7 MB,
movie #2 – HD 1280×720 pix, 30 fps, 32 s, 96 MB.
Sample images
Camera:

Canon PowerShot G1 X


Parameters:

60 mm, f/8.0, exp. 1/160 s, ISO 100


File:

JPEG, 4352 x 3264 pix, 3.45 MB

Camera:

Canon PowerShot G1 X


Parameters:

60 mm, f/5.8, exp. 1/320 s, ISO 100


File:

JPEG, 4352 x 3264 pix, 2.1 MB

Camera:

Canon PowerShot G1 X


Parameters:

60 mm, f/11.0, exp. 1/100 s, ISO 100


File:

JPEG, 4352 x 3264 pix, 2.09 MB

Camera:

Canon PowerShot G1 X


Parameters:

15 mm, f/2.8, exp. 1/1250 s, ISO 100


File:

JPEG, 4352 x 3264 pix, 2.91 MB

Camera:

Canon PowerShot G1 X


Parameters:

15 mm, f/5.6, exp. 1/320 s, ISO 100


File:

JPEG, 4352 x 3264 pix, 3.04 MB

Camera:

Canon PowerShot G1 X


Parameters:

60 mm, f/5.8, exp. 1/160 s, ISO 200


File:

JPEG, 4352 x 3264 pix, 3.06 MB

Camera:

Canon PowerShot G1 X


Parameters:

30 mm, f/8.0, exp. 1/200 s, ISO 400


File:

JPEG, 4352 x 3264 pix, 3.39 MB

Camera:

Canon PowerShot G1 X


Parameters:

60 mm, f/5.8, exp. 1/100 s, ISO 100


File:

JPEG, 4352 x 3264 pix, 2.58 MB

Camera:

Canon PowerShot G1 X


Parameters:

15 mm, f/2.8, exp. 1/320 s, ISO 100


File:

JPEG, 4352 x 3264 pix, 2.09 MB

Camera:

Canon PowerShot G1 X


Parameters:

46 mm, f/5.6, exp. 1/125 s, ISO 100


File:

JPEG, 4352 x 3264 pix, 2.19 MB

Camera:

Canon PowerShot G1 X


Parameters:

26 mm, f/5.6, exp. 1/160 s, ISO 200


File:

JPEG, 4352 x 3264 pix, 2.89 MB

Camera:

Canon PowerShot G1 X


Parameters:

36 mm, f/5.0, exp. 1/80 s, ISO 6400


File:

JPEG, 4352 x 3264 pix, 3.5 MB

Camera:

Canon PowerShot G1 X


Parameters:

15 mm, f/2.8, exp. 1/200 s, ISO 200


File:

JPEG, 4352 x 3264 pix, 3.94 MB

Camera:

Canon PowerShot G1 X


Parameters:

15 mm, f/4.0, exp. 1/100 s, ISO 200


File:

JPEG, 4352 x 3264 pix, 4.11 MB

Camera:

Canon PowerShot G1 X


Parameters:

36 mm, f/5.0, exp. 1/80 s, ISO 1600


File:

JPEG, 4352 x 3264 pix, 4.21 MB

Camera:

Canon PowerShot G1 X


Parameters:

36 mm, f/5.0, exp. 1/160 s, ISO 3200


File:

JPEG, 4352 x 3264 pix, 3.76 MB

Camera:

Canon PowerShot G1 X


Parameters:

47 mm, f/5.6, exp. 1/125 s, ISO 1600


File:

JPEG, 4352 x 3264 pix, 3.53 MB

Camera:

Canon PowerShot G1 X


Parameters:

60 mm, f/5.8, exp. 1/200 s, ISO 3200


File:

JPEG, 4352 x 3264 pix, 3.08 MB

Camera:

Canon PowerShot G1 X


Parameters:

15 mm, f/2.8, exp. 1/60 s, ISO 400


File:

JPEG, 4352 x 3264 pix, 4.5 MB

Camera:

Canon PowerShot G1 X


Parameters:

45 mm, f/5.6, exp. 1/50 s, ISO 400


File:

JPEG, 4352 x 3264 pix, 3.86 MB

Camera:

Canon PowerShot G1 X


Parameters:

15 mm, f/5.6, exp. 1/20 s, ISO 200


File:

JPEG, 4352 x 3264 pix, 4.17 MB

Camera:

Canon PowerShot G1 X


Parameters:

34 mm, f/5.0, exp. 1/60 s, ISO 3200


File:

JPEG, 4352 x 3264 pix, 3.3 MB

Camera:

Canon PowerShot G1 X


Parameters:

21 mm, f/4.0, exp. 1/50 s, ISO 800


File:

JPEG, 4352 x 3264 pix, 3.65 MB

Camera:

Canon PowerShot G1 X


Parameters:

31 mm, f/5.0, exp. 1/80 s, ISO 400


File:

JPEG, 4352 x 3264 pix, 3.55 MB

Camera:

Canon PowerShot G1 X


Parameters:

38 mm, f/5.0, exp. 1/100 s, ISO 800


File:

JPEG, 4352 x 3264 pix, 4.64 MB

Camera:

Canon PowerShot G1 X


Parameters:

15 mm, f/2.8, exp. 1/100 s, ISO 200


File:

JPEG, 4352 x 3264 pix, 4.41 MB

Camera:

Canon PowerShot G1 X


Parameters:

29 mm, f/4.5, exp. 1/100 s, ISO 400


File:

JPEG, 4352 x 3264 pix, 4.67 MB

Camera:

Canon PowerShot G1 X


Parameters:

26 mm, f/5.6, exp. 1/80 s, ISO 800


File:

JPEG, 4352 x 3264 pix, 3.2 MB

Camera:

Canon PowerShot G1 X


Parameters:

60 mm, f/8.0, exp. 1/125 s, ISO 3200


File:

JPEG, 4352 x 3264 pix, 2.5 MB

Camera:

Canon PowerShot G1 X


Parameters:

19 mm, f/4.0, exp. 1/50 s, ISO 1600


File:

JPEG, 4352 x 3264 pix, 3.67 MB

Camera:

Canon PowerShot G1 X


Parameters:

36 mm, f/8.0, exp. 1/80 s, ISO 3200


File:

JPEG, 4352 x 3264 pix, 2.75 MB

Camera:

Canon PowerShot G1 X


Parameters:

60 mm, f/5.8, exp. 1/200 s, ISO 6400


File:

JPEG, 4352 x 3264 pix, 2.98 MB

Camera:

Canon PowerShot G1 X


Parameters:

45 mm, f/8.0, exp. 1/50 s, ISO 1600


File:

JPEG, 4352 x 3264 pix, 2.95 MB

Camera:

Canon PowerShot G1 X


Parameters:

32 mm, f/5.6, exp. 1/100 s, ISO 1600


File:

JPEG, 4352 x 3264 pix, 3.08 MB

Camera:

Canon PowerShot G1 X


Parameters:

25 mm, f/4.5, exp. 1/60 s, ISO 800


File:

JPEG, 4352 x 3264 pix, 3.15 MB

Camera:

Canon PowerShot G1 X


Parameters:

60 mm, f/5.8, exp. 1/125 s, ISO 12800


File:

JPEG, 4352 x 3264 pix, 3.5 MB

Camera:

Canon PowerShot G1 X


Parameters:

41 mm, f/8.0, exp. 1/80 s, ISO 12800


File:

JPEG, 4352 x 3264 pix, 3.31 MB

Camera:

Canon PowerShot G1 X


Parameters:

29 mm, f/4.5, exp. 1/80 s, ISO 12800


File:

JPEG, 4352 x 3264 pix, 3.55 MB

Camera:

Canon PowerShot G1 X


Parameters:

34 mm, f/5.0, exp. 1/125 s, ISO 6400


File:

JPEG, 4352 x 3264 pix, 3.96 MB