Sigma 30 mm f/2.8 EX DN - sample images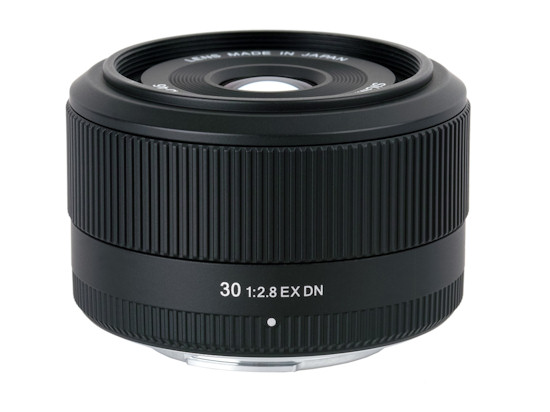 While weather today is not entirely suitable for making sample photos, we decided to do them, because we got new Sigma 30 mm f/2.8 EX DN lens. We invite you to check the gallery of sample photos taken with this lens mounted to the Olympus E-PL1 camera.
All images are JPEG files straight from the camera. Sharpening and compression level were set at the lowest possible value.
Sample images
Camera:

Olympus E-PL1


Parameters:

30 mm, f/2.8, exp. 1/320 sek., ISO 100


File:

JPEG, 4032 x 3024 pix, 6.26 MB

Camera:

Olympus E-PL1


Parameters:

30 mm, f/2.8, exp. 1/320 sek., ISO 200


File:

JPEG, 4032 x 3024 pix, 7.47 MB

Camera:

Olympus E-PL1


Parameters:

30 mm, f/2.8, exp. 1/320 sek., ISO 200


File:

JPEG, 4032 x 3024 pix, 6.9 MB

Camera:

Olympus E-PL1


Parameters:

30 mm, f/2.8, exp. 1/20 sek., ISO 400


File:

JPEG, 4032 x 3024 pix, 7.47 MB

Camera:

Olympus E-PL1


Parameters:

30 mm, f/2.8, exp. 1/640 sek., ISO 200


File:

JPEG, 4032 x 3024 pix, 8.06 MB

Camera:

Olympus E-PL1


Parameters:

30 mm, f/4.0, exp. 1/320 sek., ISO 200


File:

JPEG, 4032 x 3024 pix, 7.61 MB

Camera:

Olympus E-PL1


Parameters:

30 mm, f/4.0, exp. 1/160 sek., ISO 200


File:

JPEG, 4032 x 3024 pix, 7.43 MB

Camera:

Olympus E-PL1


Parameters:

30 mm, f/4.0, exp. 1/500 sek., ISO 200


File:

JPEG, 4032 x 3024 pix, 8.06 MB

Camera:

Olympus E-PL1


Parameters:

30 mm, f/4.5, exp. 1/200 sek., ISO 200


File:

JPEG, 4032 x 3024 pix, 8.76 MB

Camera:

Olympus E-PL1


Parameters:

30 mm, f/5.6, exp. 1/200 sek., ISO 200


File:

JPEG, 4032 x 3024 pix, 7.19 MB

Camera:

Olympus E-PL1


Parameters:

30 mm, f/5.6, exp. 1/80 sek., ISO 200


File:

JPEG, 4032 x 3024 pix, 7.92 MB

Camera:

Olympus E-PL1


Parameters:

30 mm, f/5.6, exp. 1/200 sek., ISO 200


File:

JPEG, 4032 x 3024 pix, 7.57 MB

Camera:

Olympus E-PL1


Parameters:

30 mm, f/5.0, exp. 1/250 sek., ISO 200


File:

JPEG, 4032 x 3024 pix, 7.6 MB

Camera:

Olympus E-PL1


Parameters:

30 mm, f/2.8, exp. 1/800 sek., ISO 200


File:

JPEG, 4032 x 3024 pix, 8.59 MB

Camera:

Olympus E-PL1


Parameters:

30 mm, f/6.3, exp. 1/100 sek., ISO 200


File:

JPEG, 4032 x 3024 pix, 8.8 MB