Nikkor Z MC 50 mm f/2.8 - sample shots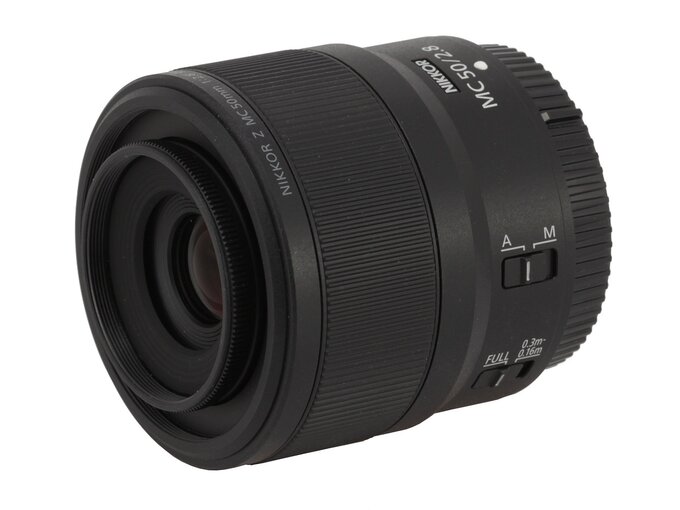 MC 50 mm f/2.8 is one of two first Nikkor Z macro devices made by Nikon. Please enjoy our gallery of sample shots taken with this lens as well as Nikon Z7 body.
Noise reduction was off and sharpening was set to 0.
Camera: Nikon Z7
Parameters: 50 mm, f/2.8, exp. 1/1600 s, ISO 100
File: JPEG, 8256 x 5504 pix, 26.52 MB

Camera: Nikon Z7
Parameters: 50 mm, f/3.0, exp. 1/1000 s, ISO 100
File: JPEG, 8256 x 5504 pix, 19.83 MB

Camera: Nikon Z7
Parameters: 50 mm, f/2.8, exp. 1/1250 s, ISO 100
File: JPEG, 8256 x 5504 pix, 24.18 MB

Camera: Nikon Z7
Parameters: 50 mm, f/5.6, exp. 1/400 s, ISO 100
File: JPEG, 8256 x 5504 pix, 28.61 MB

Camera: Nikon Z7
Parameters: 50 mm, f/8.0, exp. 1/320 s, ISO 100
File: JPEG, 8256 x 5504 pix, 25.47 MB

Camera: Nikon Z7
Parameters: 50 mm, f/2.8, exp. 1/1250 s, ISO 100
File: JPEG, 8256 x 5504 pix, 24.09 MB

Camera: Nikon Z7
Parameters: 50 mm, f/4.0, exp. 1/640 s, ISO 100
File: JPEG, 8256 x 5504 pix, 26.85 MB

Camera: Nikon Z7
Parameters: 50 mm, f/11.0, exp. 1/160 s, ISO 100
File: JPEG, 8256 x 5504 pix, 28.18 MB

Camera: Nikon Z7
Parameters: 50 mm, f/8.0, exp. 1/200 s, ISO 100
File: JPEG, 8256 x 5504 pix, 26.72 MB

Camera: Nikon Z7
Parameters: 50 mm, f/4.0, exp. 1/800 s, ISO 100
File: JPEG, 8256 x 5504 pix, 28.84 MB

Camera: Nikon Z7
Parameters: 50 mm, f/5.6, exp. 1/400 s, ISO 100
File: JPEG, 8256 x 5504 pix, 29.9 MB

Camera: Nikon Z7
Parameters: 50 mm, f/8.0, exp. 1/200 s, ISO 100
File: JPEG, 8256 x 5504 pix, 29.5 MB

Camera: Nikon Z7
Parameters: 50 mm, f/2.8, exp. 1/1600 s, ISO 100
File: JPEG, 8256 x 5504 pix, 23.2 MB

Camera: Nikon Z7
Parameters: 50 mm, f/2.8, exp. 1/640 s, ISO 100
File: JPEG, 8256 x 5504 pix, 20.61 MB

Camera: Nikon Z7
Parameters: 50 mm, f/4.0, exp. 1/1600 s, ISO 100
File: JPEG, 8256 x 5504 pix, 21.36 MB

Camera: Nikon Z7
Parameters: 50 mm, f/5.6, exp. 1/1000 s, ISO 100
File: JPEG, 8256 x 5504 pix, 21.52 MB

Camera: Nikon Z7
Parameters: 50 mm, f/5.6, exp. 1/400 s, ISO 100
File: JPEG, 8256 x 5504 pix, 22.12 MB

Camera: Nikon Z7
Parameters: 50 mm, f/3.0, exp. 1/320 s, ISO 200
File: JPEG, 8256 x 5504 pix, 20.06 MB

Camera: Nikon Z7
Parameters: 50 mm, f/4.0, exp. 1/1000 s, ISO 100
File: JPEG, 8256 x 5504 pix, 22.57 MB

Camera: Nikon Z7
Parameters: 50 mm, f/5.6, exp. 1/800 s, ISO 100
File: JPEG, 8256 x 5504 pix, 30.43 MB

Camera: Nikon Z7
Parameters: 50 mm, f/11.0, exp. 1/2 s, ISO 100
File: JPEG, 8256 x 5504 pix, 19.08 MB

Camera: Nikon Z7
Parameters: 50 mm, f/16.0, exp. 1/1 s, ISO 100
File: JPEG, 8256 x 5504 pix, 19.26 MB

Camera: Nikon Z7
Parameters: 50 mm, f/16.0, exp. 1/1 s, ISO 100
File: JPEG, 8256 x 5504 pix, 19.24 MB

Camera: Nikon Z7
Parameters: 50 mm, f/5.6, exp. 1/10 s, ISO 100
File: JPEG, 8256 x 5504 pix, 29.36 MB

Camera: Nikon Z7
Parameters: 50 mm, f/11.0, exp. 1/3 s, ISO 100
File: JPEG, 8256 x 5504 pix, 26.94 MB

Camera: Nikon Z7
Parameters: 50 mm, f/8.0, exp. 1/3 s, ISO 100
File: JPEG, 8256 x 5504 pix, 24.07 MB

Camera: Nikon Z7
Parameters: 50 mm, f/8.0, exp. 1/2 s, ISO 100
File: JPEG, 8256 x 5504 pix, 27.78 MB